That Yank In ...
Home Leave, December 2000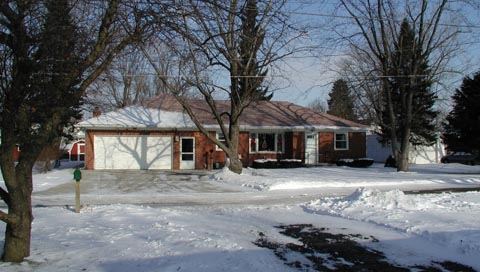 We went home for Christmas, 2000. Needless to say, we were not prepared for the weather (reported to be the coldest November and December in recorded history). But, for the first time in a long, long time, we had a "White Christmas"!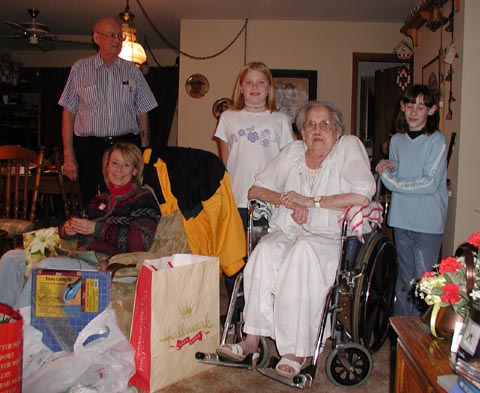 Above is Betty McAtee Harper, widow of Thomas Albert (who died in September 1967 of a pulmonary thrombosis), wife of Mel Jones, and mother of four boys: Charles, Dennis, Tom and Jan. Betty died in March of 2001 as a result of complications arising from emphysema.

Below is Betty's third son, Thomas Lee, husband of Joni and father of Daniel and Chelsie


Above is Joni Harper, Tommy's ex-wife and mother of Chelsie

Below is Daniel Charles Harper, Tommy's son from his first marriage




Above is Mel Jones, Betty's second husband and, therefore, the Harper boys' stepfather.



"Jonesie" died in January 2002.



Above is Kellie Harper, wife of Jan and mother of Caitlin

Below are Caitlin (left) and Chelsie (right) with their "Christmas camels". Caitlin is Jan and Kellie's daughter while Chelsie is Tom and Joni's



This page is basically a family portrait of Charles' family, although brother Dennis and his family couldn't visit, because he had broken his ankles only a short while before...